You must allow cookies and JavaScript for a proper shopping experience.
Price: $116.25
Publisher: Anthony Robbins : 2010
Seller ID: Ebook015
Binding: Video MP4s on USB Drive
Condition: New
---
NEW! Ultimate Business Mastery System: Tony Robbins, Chet Holmes, and Modeling The Masters. On USB 3How To Maximize Your Sales, Management, And Marketing To Thrive In Any Economic Time32 DVD/MP4 Videos and 3 Workbooks as PDFs All New and in Shrink-wrap on a 16GB USB3 Flash/Thumb Drive.For use on Linux, Mac, and Windows Computers, Tablets/other that read USB Flash Drive.The image of the USB and DVD case you see in the listing is what you will receive, NEW and In Shrink-wrap!The videos are great quality, the PDFs are poor quality scans of the originals and included as a free gift.Are You Ready t...
View More...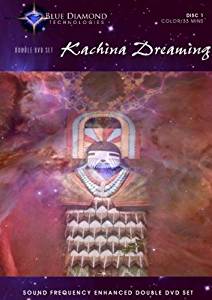 Price: $13.90
Publisher: Blue Diamond Technologies : 2009
Seller ID: 20969
ISBN: 883629676111
Binding: DVD
Condition: Good
---
DVD, NTSC, Condition is Good in Good Case with Good condition artwork, DVD has a few marks but plays great. Original recording, NOT a DVD re-issue! Region 1: U.S., U.S. Territories, Canada, and Bermuda.*** Blue Diamond Technologies is proud to provide activational computer generated and natural visuals coupled with vibro-acoustically tuned frequencies that take experiencers on journeys that are designed to assist in the realization of who they truly are. *Blue Diamond is on to something.* Produced in Sedona by Ronald James for BDTech, Inc. ****Honoring ancestral wisdom and native traditions, ...
View More...